As readers, we all want different things when we pick up a book. One day we might crave a heartwarming story about redemption while on another we might be looking for a mind boggling mystery.
Personally, I love a good cry and if a good book can get me there, I'm a happy girl.
For this list, I'm going to leave off the obvious choices. I know Nicholas Sparks is the top choice, but you already knew that. We're trying to find some books maybe you've never heard of or weren't sure were going to have you looking like you just ran over a puppy.
Here's a list of 10 books that are bound to make you cry!
1.

The First Last Kiss is the story of Molly and Ryan. The first time Molly kissed Ryan, she knew they'd be together forever. Six years and thousands of kisses later she's married to the man she loves. But today, when Ryan kisses her, Molly realizes how many of them she wasted because the future holds something which neither of them could have ever predicted.
***
The First Last Kiss is an absolute blubberfest, people. No joke. Three tissue boxes – minimum.
2.

The Girl You Left Behind is written by Jojo Moyes, the same author that brought you Me Before You, the sobfest that was made into a highly underrated movie last year.
Sophie Lefèvre must keep her family safe while her adored husband, Édouard, fights at the front. When their town falls to the Germans in the midst of World War I, Sophie is forced to serve them every evening at her hotel. From the moment the new Kommandant sets eyes on Sophie's portrait—painted by her artist husband—a dangerous obsession is born, one that will lead Sophie to make a dark and terrible decision. Almost a century later, Sophie's portrait hangs in the home of Liv Halston, a wedding gift from her young husband before his sudden death. After a chance encounter reveals the portrait's true worth, a battle begins over its troubled history and Liv's world is turned upside all over again.
*****
For me, this is a one box of tissues read but don't let the low rating fool you. The story is so rich you'll forget you're even reading and need tissues.
The Girl You Left Behind on Amazon
3.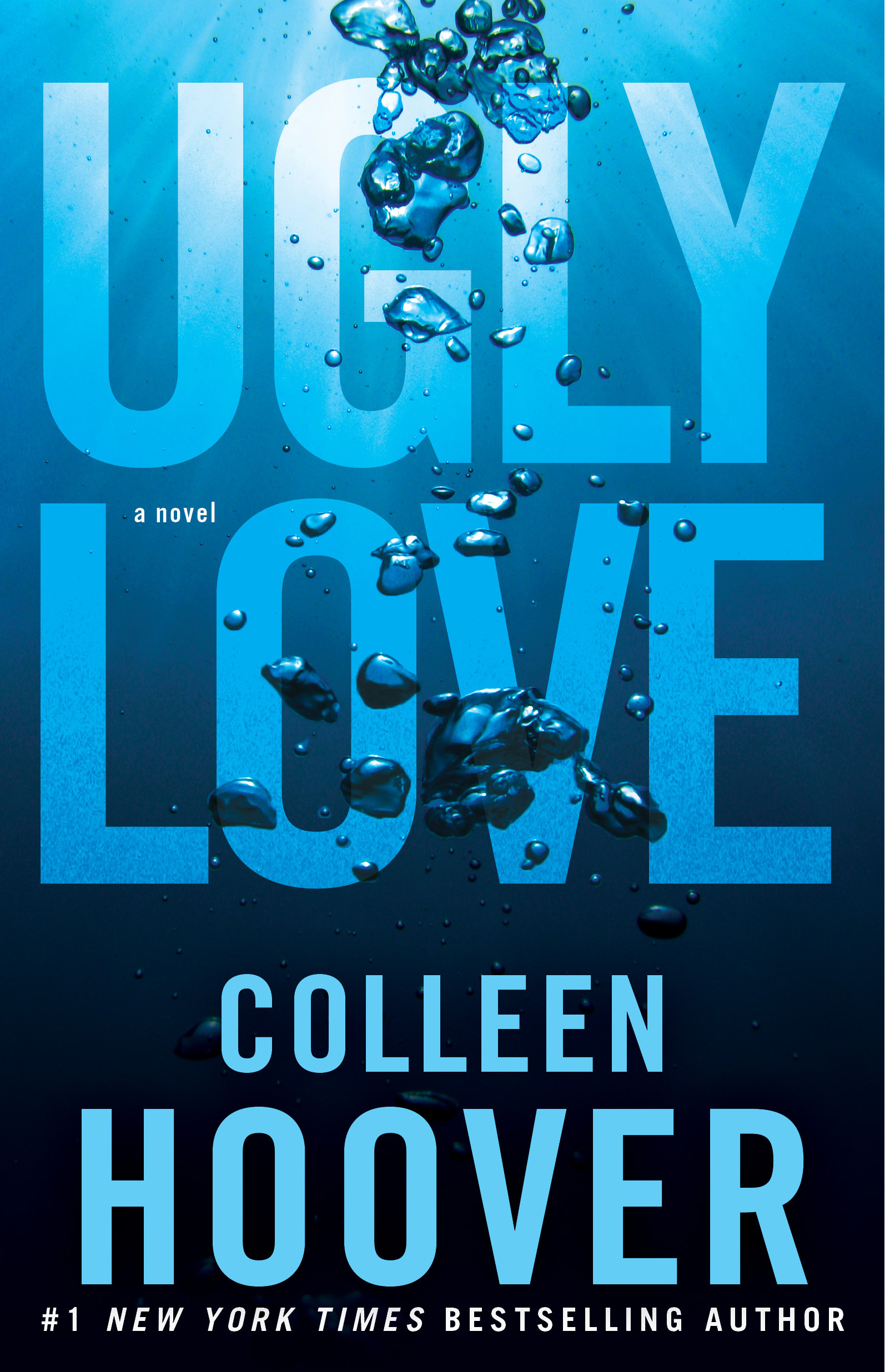 When Tate Collins meets airline pilot Miles Archer, she doesn't think it's love at first sight. They wouldn't even go so far as to consider themselves friends. The only thing Tate and Miles have in common is an undeniable mutual attraction. Once their desires are out in the open, they realize they have the perfect set-up. He doesn't want love, she doesn't have time for love, so that just leaves the sex. Their arrangement could be surprisingly seamless, as long as Tate can stick to the only two rules Miles has for her.
Never ask about the past.
Don't expect a future.
They think they can handle it, but realize almost immediately they can't handle it at all.
*****
The further into Miles's past we get, the more tissues we need.
WARNING: There is physical heartache involved in this book – You will read and cry and clutch your fist to your chest.
A solid four boxes will do. Maybe
4.

One kiss lasts a moment. But a thousand kisses can last a lifetime. One boy. One girl. A bond that is forged in an instant and cherished for a decade. A bond that neither time nor distance can break. A bond that will last forever.
Or so they believe.
When seventeen-year-old Rune Kristiansen returns from his native Norway to the sleepy town of Blossom Grove, Georgia, where he befriended Poppy Litchfield as a child, he has just one thing on his mind. Why did the girl who was one half of his soul, who promised to wait faithfully for his return, cut him off without a word of explanation? Rune's heart was broken two years ago when Poppy fell silent. When he discovers the truth, he finds that the greatest heartache is yet to come.
****
Read at your own risk #uglycry
Two and half boxes and a bottle of sangria needed.
A Thousand Boy Kisses on Amazon
5.

Secrets. Everyone has one.
Some are bigger than others. And when secrets are revealed, Some will heal you … And some will end you.
Kate Sedgwick's life has been anything but typical. She's endured hardship and tragedy, but throughout it all she remains happy and optimistic (there's a reason her best friend Gus calls her Bright Side). Kate is strong-willed, funny, smart, and musically gifted. She's also never believed in love. So when Kate leaves San Diego to attend college in the small town of Grant, Minnesota, the last thing she expects is to fall in love with Keller Banks. They both feel it. But they each have a reason to fight it. They each have a secret. And when secrets are revealed,
Some will heal you – And some will end you.
****
A word of warning – if you're looking for traditional Happily Ever Afters – you may want to stay away from this one.
You shouldn't stay away. You should pick this up immediately and get sucked in. A solid three boxes needed here.
6.

To Whom it May Concern,
It was easy to call us forbidden and harder to call us soul mates. Yet I believed we were both. Forbidden soul mates.
When I arrived to Edgewood, Wisconsin I didn't plan to find him. I didn't plan to stumble into Joe's bar and have Daniel's music stir up my emotions. I had no clue that his voice would make my hurts forget their own sorrow. I had no idea that my happiness would remember its own bliss.
When I started senior year at my new school, I wasn't prepared to call him Mr. Daniels, but sometimes life happens at the wrong time for all the right reasons. Our love story wasn't only about the physical connection. It was about family. It was about loss. It was about being alive. It was silly. It was painful. It was mourning. It was laughter. It was ours.
And for those reasons alone, I would never apologize for loving Mr. Daniels.
-Ashlyn Jennings
*****
Not your average forbidden student/teacher romance Loving Mr. Daniels is a story that will resonate with anyone that's ever felt the pain of loss.
Being a sensitive soul myself, this was a three box read and I'd do it all over again in a heartbeat!
7.

It's all Ryden's fault. If he hadn't gotten Meg pregnant, she would have never stopped her chemo treatments and would still be alive. Instead he's failing fatherhood one dirty diaper at a time. And it's not like he's had time to grieve while struggling to care for their infant daughter, start his senior year, and earn the soccer scholarship he needs to go to college.
The one person who makes Ryden feel like his old self is Joni. She's fun and energetic-and doesn't know he has a baby. But the more time they spend together, the harder it becomes to keep his two worlds separate. Finding one of Meg's journals only stirs up old emotions. Ryden's convinced Meg left other notebooks for him to find, some message to help his new life make sense. But how is he going to have a future if he can't let go of the past?
*****
A one tissue box read, this New Adult Romance Drama is packed with drama and real life questions.
What You Left Behind on Amazon
8.

Holly and Gerry were childhood sweethearts. They could finish each other's sentences and even when they fought, they laughed. No one could imagine Holly and Gerry without each other. Until the unthinkable happens.
Gerry's death devastates Holly. But as her 30th birthday looms, Gerry comes back to her. He's left her a bundle of notes, one for each of the months after his death, gently guiding Holly into her new life without him, each note signed 'PS, I Love You'. As the notes are gradually opened, and as the year unfolds, Holly is both cheered up and challenged. The man who knows her better than anyone sets out to teach her that life goes on.
With some help from her friends, and her noisy and loving family, Holly finds herself laughing, crying, singing, dancing–and being braver than ever before. Life is for living, she realises–but it always helps if there's an angel watching over you.
***
Does this come as cliché? This has to be one of the ultimate cry fest books. Please, if you haven't read it – do it now! If you've seen the movie and think you know the whole story – read the book! You won't be disappointed.
I will never forget the first time I read this one. My husband had some indoor firefighter agility training to do with the rest of the fire department at the local indoor track. I had nothing better to do so I tagged along and brought my book. No big deal, right?
I was sobbing. Sobbing, people. In front of the entire fire department.
A four tissue boxes book for sure!
9.

Within the Black Dagger Brotherhood, Rhage is the warrior vampire with the strongest appetites. He's the deadliest fighter, the most voracious lover, the quickest to act on his impulses. He's also been cursed with two hundred years of hell. Possessed by a beast, he lives in fear of the times when his inner dragon comes out and he's a danger to everyone around him.
Mary Luce has unwittingly found herself in the vampire world, and under Rhage's protection. With her own life-threatening curse to bear, she's not looking for love. Besides, she's stopped believing in saving grace and miracles long ago. But when Rhage's intense sexual attraction turns into emotional bonding, he knows he must have her for his mate. As their enemies close in, Mary finds herself praying for something she fears she'll never have: life eternal with the one she loves.
****
This is my favorite of all the Black Dagger Brotherhood novels and, for me, it has it all. Hot Hero, a heroine that knows what she wants, and a whole lot of sexy. But there's so much more and when Mary finds herself on the Scribe Virgin's door, Rhage is willing to sacrifice himself for her. It's sad and moving all at the same time and there were tears of despair as well as pride.
A total win all around – this is a one tissue box book. Things move too fast in Caldwell and the Brotherhood to stay on one subject for too long.
10.

Her passion is flying. As one of the best helicopter pilots in the naval reserves, Lieutenant Teri Howe is strong, dedicated, and highly skilled–until a past mistake surfaces, jeopardizing everything she's worked for.
Rock steady Senior Chief Stan Wolchonok has made a career of tackling difficult challenges. So it's no surprise when he comes to Teri's aid, knowing that his personal code of honor–and perhaps his heart–will be at risk. But when a jet carrying an American senator's daughter is hijacked, Stan's unflinching determination and Teri's steadfast courage are put to the ultimate test. The rescue mission will be daring and dangerous. But somewhere between peril and resolution, the line between friends and lovers begins to blur, pushing both their lives over the edge. . . .
***
Okay, admittedly, this one is a little off the map but still cannot be ignored. If you're a fan of Suzanne Brockmann, you already know what I"m talking about. If not, let me tell you, this woman can tell a story. Not just one, but multiple arcs in the same book.
While the weeping in this book doesn't have to do with the romance, its worth a tissue box or two. In Over the Edge we meet Gina, the heroine of a future story (Breaking Point), that sacrifices everything for someone else and it's painful to read. I choke up just thinking about it.
Honestly, if you've never picked up the Troubleshooters series, now's the time do it. They're timeless and worth every single second!
Now, I'm not going to pretend there aren't lots more that I could add. The Fault in Our Stars, Me Before You, and every book written by Nicholas Sparks are all great reads but they're the top dogs. We're connoisseurs of the romance genre – we need to find the hidden gems!
I hope you were able to find a diamond in the rough here!
Are there any romance novels that made you cry like a baby? If so, let me know! We can make another list!